During pregnancy, a woman's body goes through a lot, and some of those changes mean that there will be activities that you'll have to use caution with or forego completely. One of these activities is getting your nails done, especially if you love gel nails.
A lot has been written about choosing the best natural gel nail polish for pregnancy because the truth is that most women can get gel nail polish when they're pregnant without any worries. You just have to know what to avoid and what to look for first.
*We earn a commission for products purchased through affiliate links on our site.
What Is Gel Nail Polish?
Gel nail polish is made completely differently than your standard nail polish. With gel polish, you "cure" the nails after the polish is applied, usually using a UV light. One of the reasons why it works is because gel polish has methacrylate monomer in it. These polishes used to use methyl methacrylate monomer, or MMA, but most places have banned this chemical from being in nail polish.
If you're going to get gel nail polish, just make sure that it doesn't have MMA in it and you'll be safe getting your nails done.
Here we find some really great gel polishes you might want to know:
7 Best Natural Gel Nail Polishes
---
VENALISA- VIP Kit 7.5ml Nail Gel Polish 60 Colors
Complete with the base coat, topcoat, and 60 different colors of gel nail polish, you'll need little else to give yourself the perfect gel manicure. All of the polishes finish glossy for extra shine, and they come in both basic colors and bright neon colors to suit everyone's fancy.
Feature:
Soaks off easily
Lasts for 14 to 21 days
Weak:
It is a bit thick for gel polish
The shimmery polish is more metallic
---
Elite99 Gel Polish Kit
This set of six gel nail polishes sells for around $13 and is therefore very affordable. They come in numerous color themes and will work under both UV and LED lights. They even come in varieties that include holographic polish, color-changing polish, glow-in-the-dark polish, and, of course, both matte and glossy finishes, giving you a lot of variety in the end.
Feature:
Gives a professional look even if you're a beginner
Lasts for up to 14 days
Weak:
There are some complaints about it not lasting very long
Some say that the colors aren't how they look on the website
---
Vrenmol – Glittery Gel Nail Polish Kit
With colors such as red, blue, silver, and gold, these shimmery gel polishes are certain to attract attention wherever you go. A six-piece set sells for just $12, and not only does the polish have very little smell but it does no harm to the skin and nails as you wear it, making it one of the best natural gel nail polish options on the market.
Feature:
Very reasonably priced
Suitable for all types of nails
Weak:
There are some complaints about the polish being too thick
Some claim that their nails started to burn while using the polish
---
Clou Beaute – Nail Gel Polish Kit
Available in seven different color sets, each set contains a base coat, a top coat, and four different colors of gel nail polish, and they work with both LED and UV curers. The polish is low-odor and non-toxic, and it never harms the skin or nails. You can choose pastels, natural earth tones, neon colors, and shimmery colors, to name a few. They are high-quality gel polishes that work great and look great.
Feature:
It is never tested on animals
Lots of colors and finishes are available
Weak:
Color sometimes chips off quickly.
There are some complaints about colors being different than on the website
---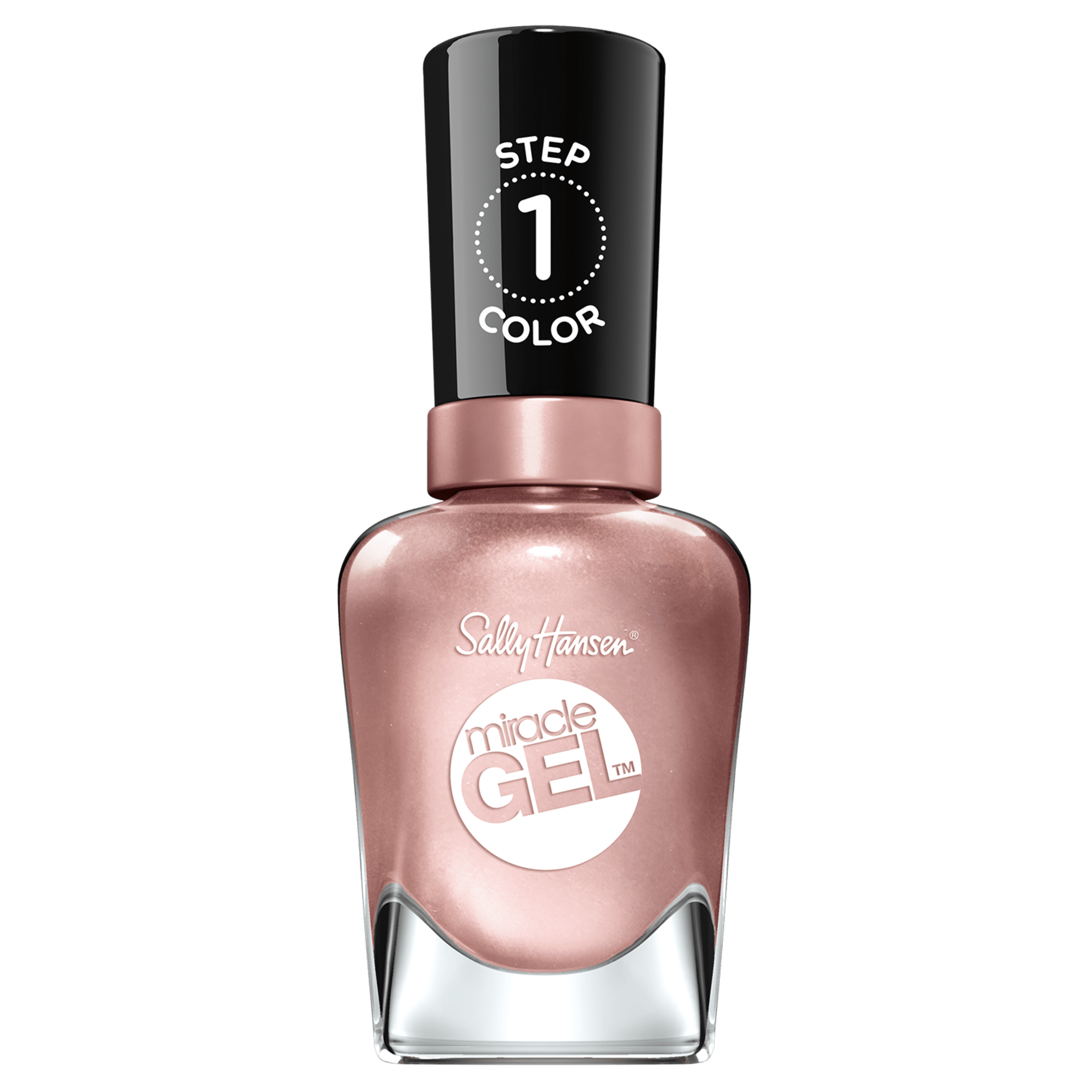 Sally Hansen – Miracle Gel Nail Polish
Sally Hansen has been making high-quality nail products for decades, and their gel nail polish is second to none. This polish costs a little over $7 for the bottle, but it is a top-notch, reliable gel polish that is easy to apply and lasts for up to eight days. For an at-home product, this one is extraordinary and, best of all, you don't need an LED or UV light to set the polish into your nails and make it look good.
Feature:
No need for a UV/LED light
80+ colors
Weak:
Is a little pricey for some people
Doesn't last as long as regular gel polish
---
MAYJAM – 6-Piece Gel Nail Polish Set
These six-piece sets come in numerous color combinations and sell for roughly $9. You can choose between earth tones, bright colors, greens, blues, purples, and more, and they can be used under both UV and LED light curing machines. If you go by the instructions, the polish easily lasts 14 to 21 days. It is also non-toxic and low-odor; therefore, it isn't unpleasant to use.
Feature:
The polish lasts up to three weeks
They even come in an attractive gift box, making them perfect for birthday or Mother's Day gifts
Weak:
The bottles are very small
There are some complaints about overall quality
---
Merigel – Gel Nail Polish Set
These six-piece sets come in many different color combinations so whether you like pinks or reds, light polish or dark, you'll be able to find it with Merigel. Each set comes with four polishes, a top coat, and a base coat so you get everything you need to get great-looking nails every time. They can be cured using either a UV or LED curing light; if used properly, they can last for up to 21 days.
Feature:
Lasts up to three weeks
Is very reasonably priced