Many of us are stuck at home with our kids with little to do because of COVID-19. This can be difficult even for parents who are used to being home full-time, mostly because it can be a challenge to figure out what to do to keep the little ones busy 24 hours a day. Kids like to stay busy all the time, but when there's no school and/or you start running out of activities, you'll need a little assistance to find things that will keep them occupied. Indeed, finding lots of fun activities for kids at home can be very hard, but not to worry because we've got you covered.
*We earn a commission for products purchased through affiliate links on our site.
Below are nine of the best at-home activities you can do with your kids.
1. Make Your Own Bubbles
This is super easy because all you do is combine one cup of dish-washing liquid (according to some people, the brand Joy works best), four cups of water, and one tablespoon of glycerine. Glycerine is usually found in drugstores close to the castor oil and similar products, so all of the ingredients in this "recipe" are inexpensive and easy to find.
Related Article: How to make giant homemade bubbles
2. Have a Car Wash
Kids love to get wet, so even if your car doesn't need it, get them to help you with a good old-fashioned car wash. Get lots of soap, towels, and buckets, and go to town! The kids will love getting splashed on, not to mention feeling like they're being a big help. Remember, the wash job doesn't have to be perfect; after all, that isn't the point of the activity!
3. Decorate Some Rock Magnets
Popular and fun activities for kids at home usually involve activities that allow them to show off their creativity, and this is the perfect activity for them to do just that. Let them help you find rocks of all sizes, then wash and dry them off completely. Next, use acrylic paint to decorate them, and glue tiny magnets you find at a hobby store on the back of each of them.
4. Make Your Own Play Dough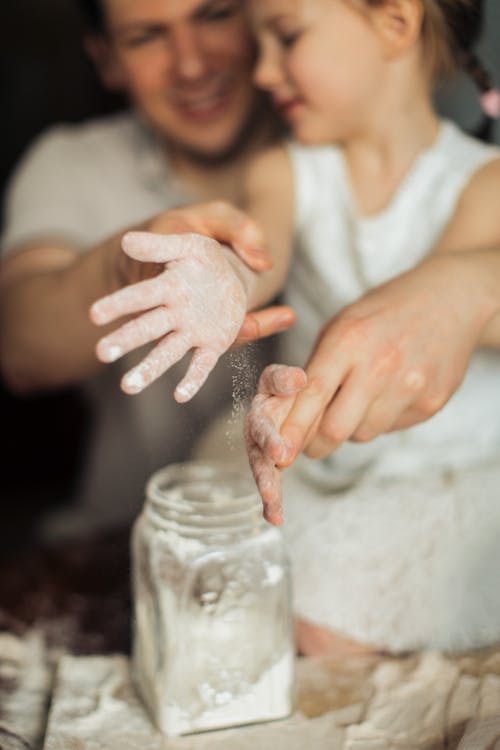 To do this, simply combine one cup of flour, two teaspoons of cream of tartar, and one-third cup of salt in a saucepan. Add one cup of water and one tablespoon of vegetable oil. Cook on medium heat and stir. Before it gets too thick, go ahead and add your food coloring. Keep stirring continuously from 30 seconds to two minutes until the dough is no longer wet, then remove it from the pan and enjoy.
Related Article: The Best Homemade Playdough Recipe
5. Play Some Card Games
Kids love easy card games, and many of them can be played with a basic deck of cards. Others, you'll have to buy special cards instead. For starters, try games such as UNO, Crazy 8, Go Fish!, Old Maid, War, and Concentration. Kids will be so entertained they'll likely want to play for hours, and the games can be educational as well.
6. Make Your Own Crayons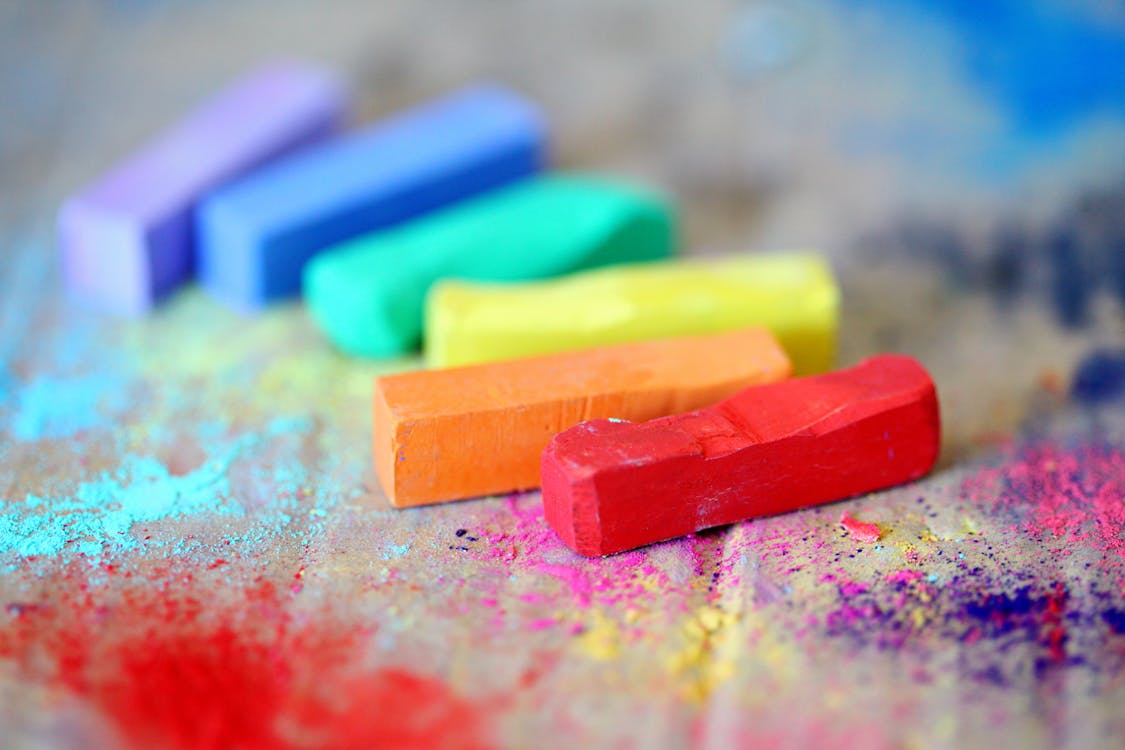 For these crayons, you'll need a silicone mold that you buy at a hobby store and all of the broken crayons you can find. Make sure the paper is off of all of them and break them into small pieces. Then, place them in the molds and then into an oven set at 230 degrees Fahrenheit for 20 minutes. Let cool off completely before playing with them.
Related Article: How to make rainbow crayons
7. Let Them Paint on Their Wall
No, this isn't what you think. Before you get started, take some thick craft paper in brown or some other neutral color, then tape it all over the walls of the child's room or another room in your home. Afterward, get waterproof paint and some brushes and let them have fun showing off their creative side.
8. Make Chocolate Cake in a Mug
This one is both fun and edible! Mix up some chocolate cake mix, but place it in 12-ounce microwavable mugs. Fill up the mugs no more than 2/3 of the way up, and for most mixes, you can microwave the mug for 90 seconds and it's done. Add ice cream or whipped cream and enjoy.
9. Make Your Own Moon Sand
This is super easy because all you do is mix eight cups of plain flour and one cup of baby oil. You can add food coloring if you like to make it more fun, but this is all there is to this recipe! It's not as messy as you think and it's a lot of fun to play with.
Related Article: D.I.Y. Moon Sand (or Cloud Dough)
Being home with your kids doesn't have to be stressful and in fact, it can be a learning experience for all of you. Finding fun activities isn't difficult and the best part about all of this is that you'll be creating memories with your kids that they will never forget. It is about so much more than just keeping them busy, in other words, because these are days all of you will remember for a very long time.