When it comes to perfume everyone has a preference, but floral perfumes seem to be the favorite of a lot of things you can always find the perfect one if you shop around enough. There are so many types of floral perfumes that you can easily find one you love, but it's also good to first learn something about them.
*We earn a commission for products purchased through affiliate links on our site.
What are Floral Perfumes and Their Features?
The good thing about floral perfumes people. Floral perfumes come from fresh flowers of all kinds, from geraniums to roses and jasmine to lavender, to mention only a few. The good thing about floral perfumes is that some are lighter than others, which means that the scents are very diverse, meaning they truly offer something for everyone.
For instance, there are actual sub-families within the floral family of perfumes. Some of these perfumes have been given a touch of spice or the juiciness of fruits, and interestingly enough, two of the most famous floral notes – rose and jasmine – are found in the foundation of most perfume creations. In other words, floral perfumes can be bold, sexy, subtle, or spicy, depending on the other scents that are included in the manufacturing of the perfume.
Top Seven Floral Perfumes for Seven Different Occasions
Here are some wonderful floral perfumes and what they can be used for:
1. Diorissimo Eau de Toilette by Christian Dior (Best for Romance)
Diorissimo Eau de Toilette
Dior
Based on the flower that Christian Dior himself considers to be his lucky flower, the lily of the valley, this romantic perfume also has scents that include jasmine, ylang-ylang, boronia, and amaryllis. It is a feminine perfume available in two different sizes: 1.7 ounces and 3.4 ounces. The perfume starts at around $90 and is a great perfume to wear on your night in the town with that special someone. If you love romance and consider it an essential part of your life, this is the perfume you need.
2. Jour d'Hermes Absolu Eau de Parfum by Hermes (Best Fruity Perfume)
Jour d'Hermes Absolu Eau de Parfum
HERMÉS
Developed by Jean-Claude Ellena, this perfume was made to "express total femininity using flowers and only flowers," and it accomplishes just that. The main scents include apricot and grapefruit, with hints of jasmine and gardenia for the perfect blend of fruity delight. Fruity perfumes tend to be very light but yummy in their aroma at the same time, and this particular perfume offers a very lively and crisp scent, making it one you can wear for numerous occasions.
3. Aerin Wild Geranium Eau de Parfum by Estee Lauder (Best Floral-Citrusy Perfume)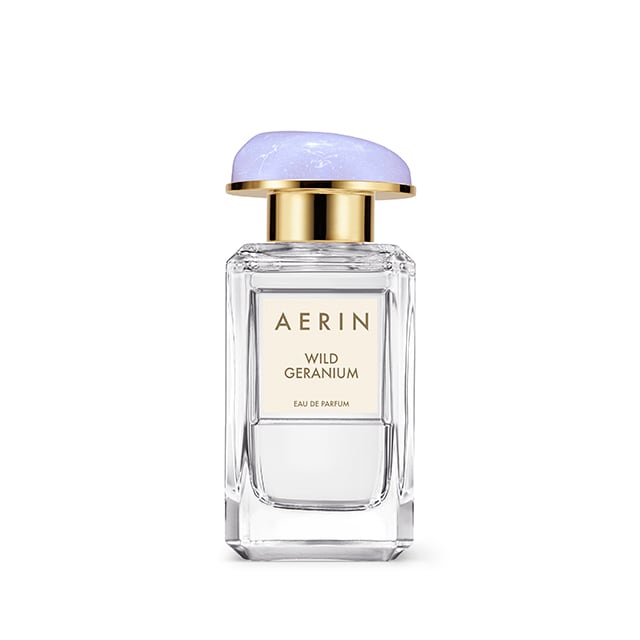 Wild Geranium
Eau de Parfum
Estee Lauder
This is a playful perfume that was designed to inspire happiness and evoke an escape to a field of beautiful wildflowers. In fact, if being in a field of wildflowers is your idea of relaxation and happiness, wearing this perfume will give you the same effect. Some of its scents include orange flower, geranium, rose centifolia, white peony, and narcissus, as well as touches of winter lemon and pink pepper, which are included to add some zing to the perfume.
4. Guilty Pour Femme Eau de Parfum by Gucci (Best for Feeling Sexy)
Guilty Pour Femme Eau de Parfum
Gucci
This perfume will make any woman feel sexy and is made with rich and noble Oriental florals. It actually uses several different scents in the perfect combination, including citrus mandora, patchouli, lila, amber floral, tuberose, and ylang ylang, as well as plum and pink pepper. The perfume comes in three different sizes. It starts at around $80 and is therefore very affordable. It's the perfect perfume when you want to wear something evocative and mysterious.
5. Flowerhead Eau de Parfum by Byredo (Best for Feeling Exotic)
Flowerhead Eau de Parfum
Byredo
Perfume master Ben Gorham spent six years developing this perfume, and he got the idea when he attended a cousin's wedding in India. Flower leis and headdresses were worn by the bride and other members of the bridal party. Gorham was inspired and ran with this idea. The perfume starts at around $195 but is exquisite and does a great job of helping you feel exotic. Its scents include rose petals, Sicilian lemon, jasmine, rose, and lingonberry, all in the perfect blend to get that exotic feel.
6. Monique Lhuillier Eau de Parfum by Monique Lhuillier (Best for Feeling Soft and Calm)
Monique Lhuillier Eau de Parfum
Monique Lhuillier
Monique Lhuillier is a designer of wedding gowns, and this is her first perfume product. If you're feeling soft and demure but you still want to be noticed, this perfume is just right for you. It comes in two different sizes and starts at around $85, and its scents include sweet freesia, rose, lily of the valley, musk, patchouli, and a touch of violet, as well as some Sicilian bergamot. If your mood is such that all you want to do is relax and walk through a field on a soft, dewy day, don't forget to apply this perfume first.
7. Jasmin 17 Eau de Parfum by Le Labo (Best for Feeling Sensual)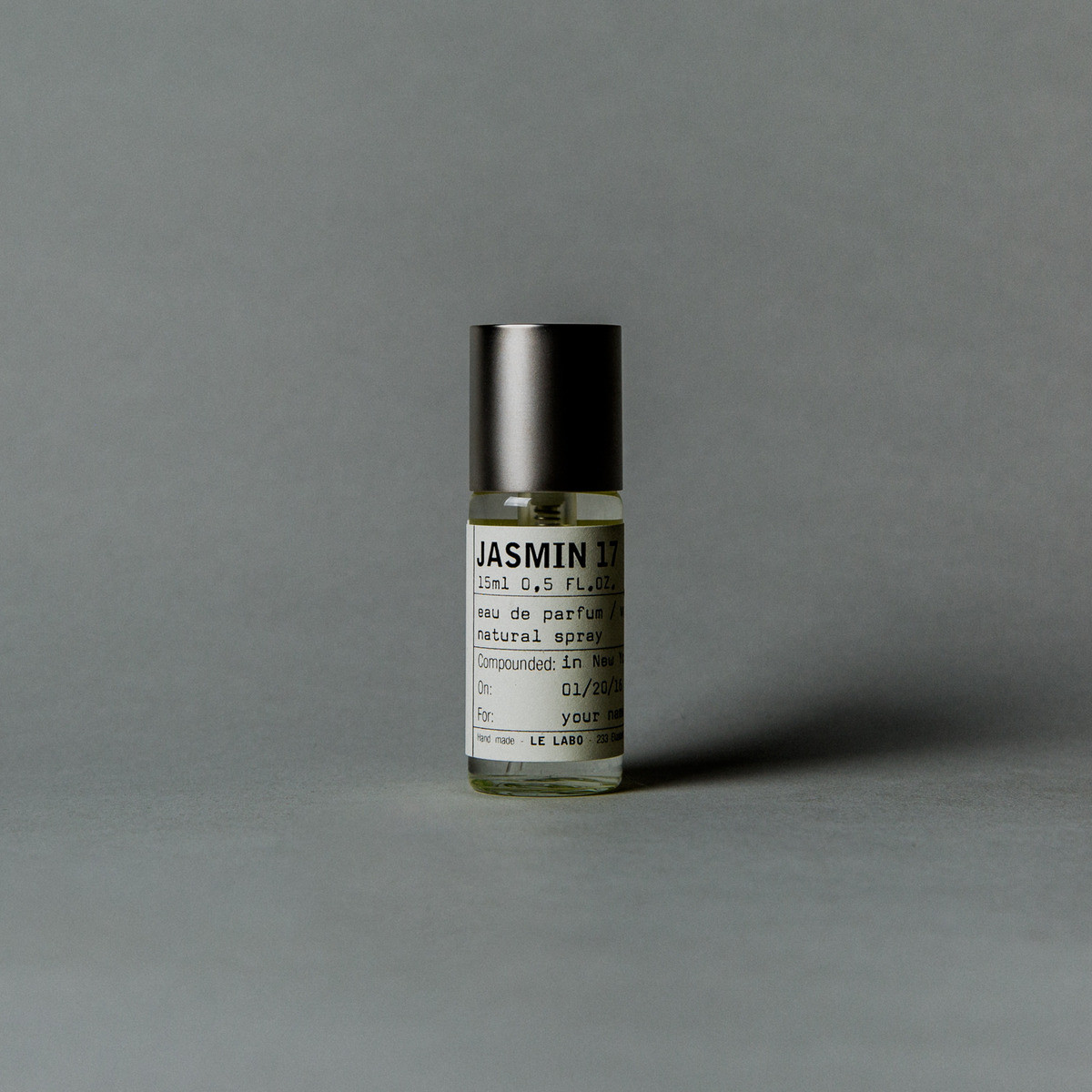 Jasmin 17 Eau de Parfum
Le Labo
The Jasmin 17 perfume has some very sensual scents in it, including jasmine, musk, vanilla, and sandalwood, with hints of bitter orange, amber, and neroli. It's a perfume that lasts a very long time. You won't have to keep reapplying throughout the day. The scent is mostly floral. It starts at just under $200 and comes in a 1.7-ounce bottle. It's the perfect sensual perfume to wear before meeting up with that special someone.
---
Finals
When you want a great-smelling floral perfume, you shouldn't have any problems finding one. These perfumes use fresh flowers and natural scents to provide you with a product that can "wow" anyone on the planet. The way our perfume smells says a lot about us. Whether you like a bold, strong floral scent or something much more subtle and light, you'll be able to find one in no time. Different floral perfumes produce different emotions. Regardless of what your evening activity is or how you're feeling emotionally, you'll be able to find the right one for your mood.